Bottom of Page
​
​
The Dog pictured below is Bob. He is out of Williams' Redneck and Williams'
Capers. Bob started treeing at about 7 months ​old and has never stopped. An old Man who likes to walk hunt kind of Dog. He doesn't tree very far out and always keeps up with where I am in the woods. Checks back in every few minutes. I've never had Bob in the woods where we failed to kill a few squirrels. Brings them to me when they hit the ground. Easy to handle and load. never been the least bit gun shy. Looks at me like I'm wasting his time when I don't shoot. When he hears "in a hole Boy" he leaves a den tree and is off to find the next one. A good nosed lay up Dog when he needs to be. Throws some good Pups from different Females. Not for sale because he is the real deal.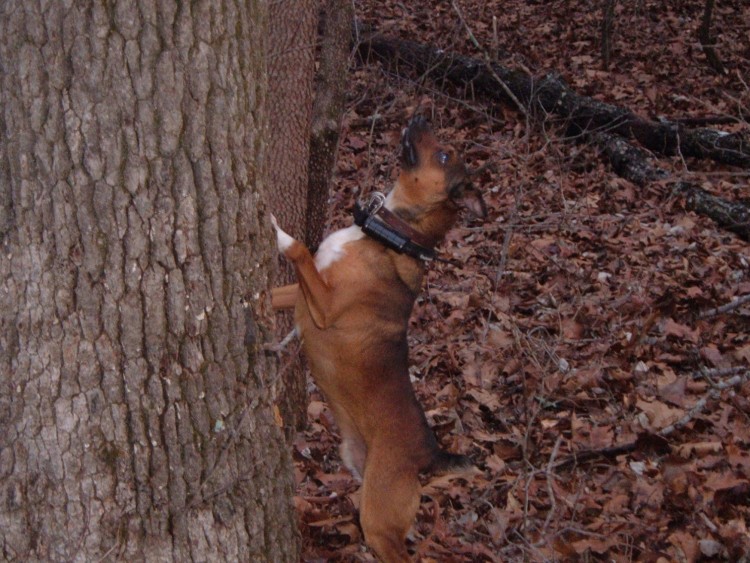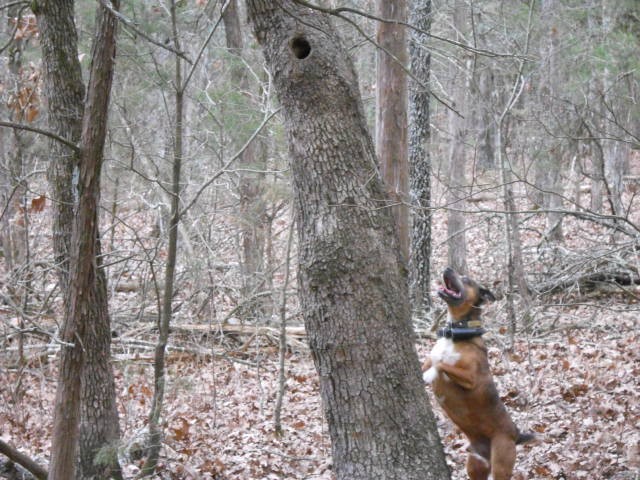 Bob don't like to hear it's in a hole
One of Bob's Pups out of my Dixie Female
Raised inside but is a Squirrel Treeing Machine​ in Georgia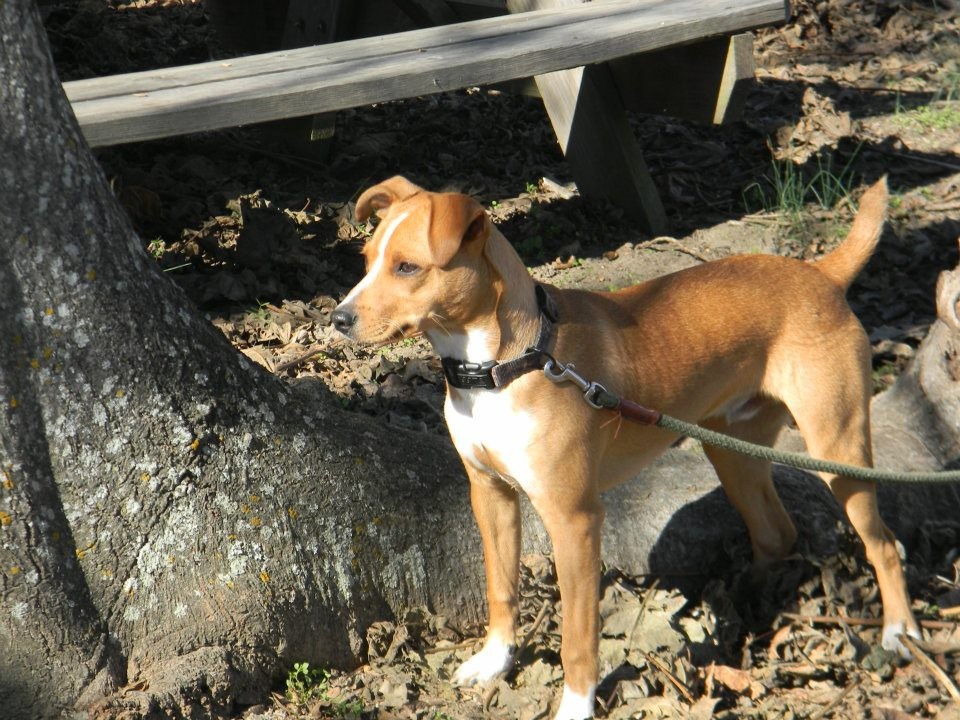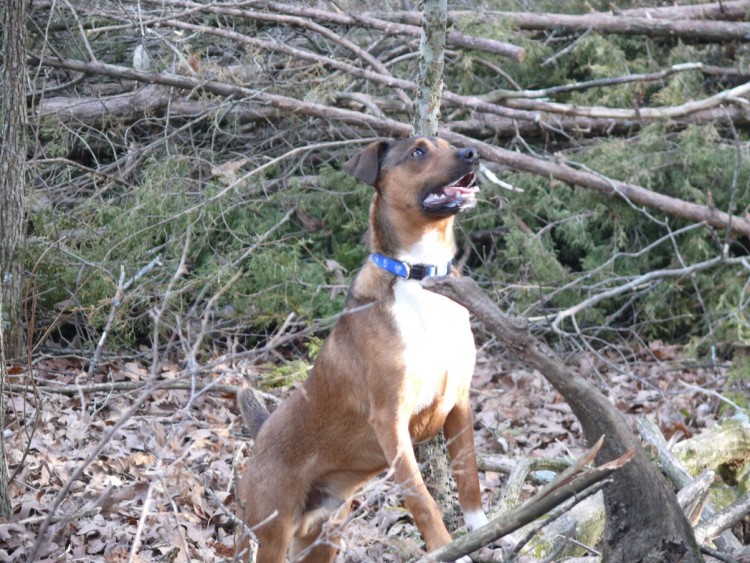 Bob is no accidental breeding. Danny Williams bred his 2006-2007 ATFA Dog of the Year Redneck to his 2008-2009 ATFA Dog of the Year Capers and Bob is a result of that cross. Williams' Bud is his Grandpa top and bottom so he is a half Brother/half Sister cross. Proof that this tight of inbreeding pays off. A tribute to a Dog named Pate's Redneck who Sired both Williams' Bud and Quick's Champ that are said to be the two best Treeing Feist producing Dogs in the country, at least in the American Treeing Feist Association Competition Hunts.
I have these Dogs Sired by Williams' Bud

Timms' Bee===Bud and Tombigbee Goldie Timms' Dixie===Bud and Williams' Sandy

Timms' Sue===Bud and Williams' Sue Timms BJ===Bud and Williams' Judy​​ ​​
I have 2 Litters of Feists that are Sired by my Bob Dog below
​
I have a Litter of 4 OMCBA Curs out of my Joe and Nina Cross​