Updated January 17th 2019

clyde022@centurytel.net

j​ust click on the blue line to e-mail me ​
417-231-7978 Text
Branson, Missouri


emails or texts are the best way to contact me

​​​​

Located in South West Missouri near Branson. Most of my dogs are from Danny Williams' Bud line of Treeing Feists. I have a couple that are Quick's Champ bred. Bud and Champ were half brothers and were Mullins bred. The only dogs I have bought as pups for breeding are from a proven Sire and Dam with a well known Pedigree. I have never bought a grown Feist. I only breed dogs that have been hunted and have actually treed live wild squirrels by themselves.
I have some well bred Pups for sale right now out of some good dogs. You can see them and their Pedigree on the Pups for Sale pages by clicking on them at the top left of this page. All my Pups will have their NKC papers filled out and ready to send in, shots, and wormed.
Thanks for looking and good luck hunting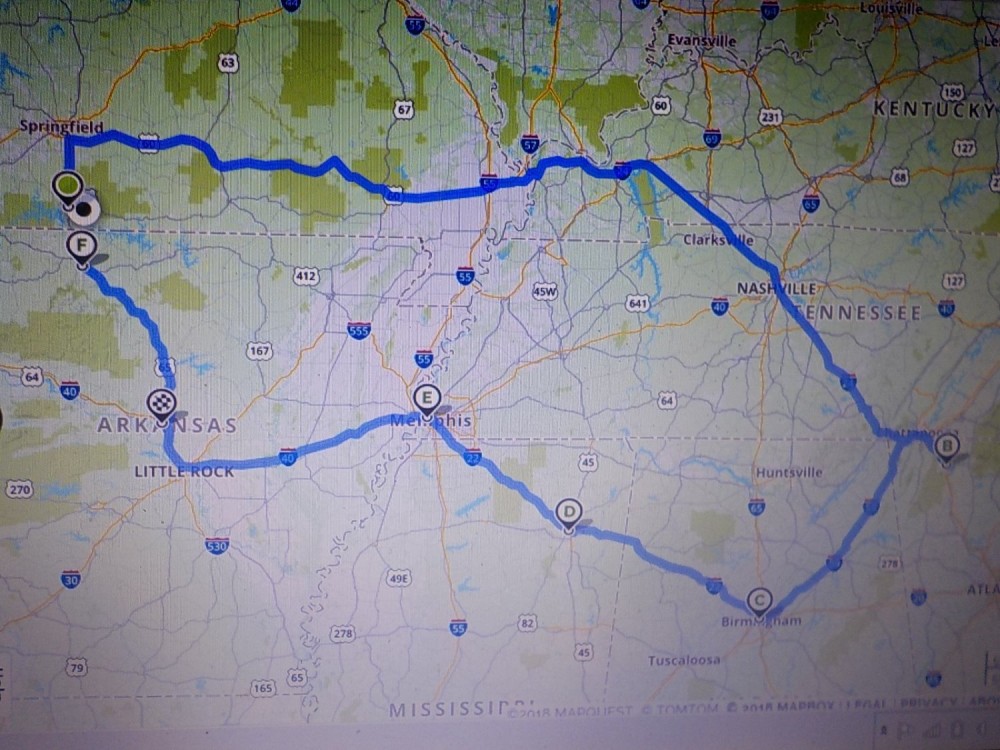 When I get 3 or 4 Pups sold between here and Georgia I make a trip along the route in the picture below. This is a big savings if you live anywhere near my route and can meet me along the way there or back. Only one Pup is on the list right now. I need at least 2 more sold back that way before I can make the trip. This is a 1500 mile trip for me.